Want to learn about permaculture, growing herbs, starting a farm? Then join us each month to discuss a new book based on sustainable agriculture, food and more. Tea, kombucha, and local food are always provided.  We hope to see you soon!
Meetings are the first Tuesday of every month at 7pm in Westwood NJ.
---
Oneness Vs. the 1%: Shattering Illusions, Seeding Freedom
December 7, 2021
In Oneness vs. the 1%, Vandana Shiva takes on the billionaire dictators of Gates, Buffet, and Mark Zuckerberg, as well as other modern empires like Big Tech, Big Pharma, and Big Ag, whose blindness to the rights of people, and to the destructive impact of their construct of linear progress, have wrought havoc across the world. Their single-minded pursuit of profit has undemocratically enforced uniformity and monocultures, division and separation, monopolies and external control―over finance, food, energy, information, healthcare, and even relationships.
Basing her analysis on explosive facts, Shiva exposes the 1%'s model of philanthrocapitalism, which is about deploying unaccountable money to bypass democratic structures, derail diversity, and impose totalitarian ideas based on One Science, One Agriculture, and One History.
---
The Miracle Within: How To Align With Your Inner Healer
November 2, 2021
The Miracle Within. Dr. Victoria Dubin Master's lifetime dedication and passion for better health and empowerment for her family, friends and patients has lead her to write this enlightening book. Here you will find the answers you've been searching for, and reasons why Americans are some of the sickest people in the world, despite spending the most on "healthcare." She offers doable solutions that can be used to achieve the health and life you" were born to have". Unlimited life force is yours for the taking, and it is simple and attainable for anyone who is willing. You have a miracle within that is waiting for you to uncover and strengthen, so read away and enjoy the journey, it's what you make of it and now you have the power and the tools.
---

Planetary Influences Upon Plants by Ernst Michael Kranich
October 5, 2021
One of the fundamental concepts of biodynamic agriculture is how the sun, moon and planets work through calcium and silica in the growth of plants. Ernst Michael Kranich's book describes the growth patterns, leaf placements, and flower forms of different plant families and how they are clearly connected to the same rhythmical activity of specific planets. With this study, readers can enlarge their perceptions of nature.
Many examples and drawings are included, illustrating the connections between the orbital paths of planets and the shapes found in particular plants.
---
Bees - Lectures by Rudolf Steiner
September 7, 2021
The unconscious wisdom contained in the beehive — the hive is in reality permeated by love — and how this relates to the human experiences of health, civilization, and the cosmos is amply described in this unique book.
---
Bring Your favorite Cookbook and print 2 favorites recipes
August 3, 2021
---
Abundantly Well: The Complementary Integrated Medicine Revolution (Wise Woman Herbal Series)
July 12, 2021
This book covers every healing modality—including forest bathing, story medicine, placebos, orgonomy, tai chi, drumming, wild food, non-dual therapies, Feldenkrais, hug therapy, reiki, psychic surgery vibrational medicine, dowsing, orgasm, psychoactives, adaptogens, supplements, anti-radiation allies, and surviving surgery. Join the Complementary Integrated Medical Revolution. Enjoy the Seven Medicines. This may be the only book on health you'll ever need.
---
Art of Dowsing: The Art of Discovering Water, Treasure, Gold, Oil, Artifacts
June 1, 2021
You can easily locate water, coins, artifacts, lost objects-even missing people-when you follow the simple instructions in this divination book.
With expert guidance from Richard Webster, you'll discover how to improve your life in many practical ways by dowsing. Begin by learning how to use the tools of dowsing: angle rods, divining rods, pendulums, wands, and even your own hands and body. Clear, detailed instructions on map dowsing show you how to dowse for anything at all, anywhere in the world.
Using the tools and techniques presented here, you can locate valuable hidden items, identify and treat ailments for improved health, tune in to your pet's needs, develop your intuition-the applications of dowsing are nearly limitless!
---
A Small Farm Future: Making the Case for a Society Built Around Local Economies, Self-Provisioning, Agricultural Diversity and a Shared Earth by Chris Smaje
May 4, 2021
In a groundbreaking debut, farmer and social scientist Chris Smaje argues that organising society around small-scale farming offers the soundest, sanest and most reasonable response to climate change and other crises of civilisation--and will yield humanity's best chance at survival.
Drawing on a vast range of sources from across a multitude of disciplines, A Small Farm Future analyses the complex forces that make societal change inevitable; explains how low-carbon, locally self-reliant agrarian communities can empower us to successfully confront these changes head on; and explores the pathways for delivering this vision politically.
Challenging both conventional wisdom and utopian blueprints, A Small Farm Future offers rigorous original analysis of wicked problems and hidden opportunities in a way that illuminates the path toward functional local economies, effective self-provisioning, agricultural diversity and a shared earth.
---
2021 Calendars- Stella Natura by Sherry Wildfeuer; The Maria Thun Biodynamic Calendar by Matthias Thun
April 6, 2021
Maria Thun- This useful guide shows the optimum days for sowing, pruning, and harvesting various plant-crops, as well as working with bees. It includes Thun's unique insights, which go above and beyond the standard information presented in some other lunar almanacs. It is presented in color with clear symbols and explanations. The almanac includes a pullout wallchart that can be pinned up in a barn, workshop or garage as a handy quick reference.
Stella Natura- This Calendar has many aspects: a basic introduction to astronomy, a simple ephemeris, a planting guide, a star map, aid for following the movement of the planets in the night sky, and articles by ten different authors. All of these attempt to provide a true picture of the world outside us and ideas to assist in developing a healthy relation to that world.
---
The One-Straw Revolution: An Introduction to Natural Farming by 

Masanobu Fukuoka
March 2, 2021
Call it "Zen and the Art of Farming" or a "Little Green Book," Masanobu Fukuoka's manifesto about farming, eating, and the limits of human knowledge presents a radical challenge to the global systems we rely on for our food. At the same time, it is a spiritual memoir of a man whose innovative system of cultivating the earth reflects a deep faith in the wholeness and balance of the natural world. As Wendell Berry writes in his preface, the book "is valuable to us because it is at once practical and philosophical. It is an inspiring, necessary book about agriculture because it is not just about agriculture."
Trained as a scientist, Fukuoka rejected both modern agribusiness and centuries of agricultural practice, deciding instead that the best forms of cultivation mirror nature's own laws. Over the next three decades he perfected his so-called "do-nothing" technique: commonsense, sustainable practices that all but eliminate the use of pesticides, fertilizer, tillage, and perhaps most significantly, wasteful effort.
Whether you're a guerrilla gardener or a kitchen gardener, dedicated to slow food or simply looking to live a healthier life, you will find something here—you may even be moved to start a revolution of your own.
---
Traveler's Joy
Paperback by Juliette de Baïracli Levy
February 9, 2021
Explore the free wandering life of this enchanting guide by a legendary teacher who lives in tune with the rhythms of nature. Lots of herbal lore.
"This magical book has made me want to shelve my responsibilities and hit the road! The author's enthusiasm and ability to embrace hardship and bounty alike are truly inspirational. I am encouraged to lighten my material load to provide space for the gifts that the simple life provides. Recipes, travel lore, herbal medicine, literary references, and personal observations make Traveler's Joy an enjoyable read."
---
The Contagion Myth: Why Viruses (including "Coronavirus") Are Not the Cause of Disease
January 5, 2021
For readers of Plague of Corruption, Thomas S. Cowan, MD, and Sally Fallon Morell ask the question: are there really such things as "viruses"? Or are electro smog, toxic living conditions, and 5G actually to blame for COVID-19? The official explanation for today's COVID-19 pandemic is a "dangerous, infectious virus." This is the rationale for isolating a large portion of the world's population in their homes so as to curb its spread. From face masks to social distancing, from antivirals to vaccines, these measures are predicated on the assumption that tiny viruses can cause serious illness and that such illness is transmissible person-to-person. It was Louis Pasteur who convinced a skeptical medical community that contagious germs cause disease; his "germ theory" now serves as the official explanation for most illness. However, in his private diaries he states unequivocally that in his entire career he was not once able to transfer disease with a pure culture of bacteria (he obviously wasn't able to purify viruses at that time). He admitted that the whole effort to prove contagion was a failure, leading to his famous death bed confession that "the germ is nothing, the terrain is everything." While the incidence and death statistics for COVID-19 may not be reliable, there is no question that many people have taken sick with a strange new disease--with odd symptoms like gasping for air and "fizzing" feelings--and hundreds of thousands have died. Many suspect that the cause is not viral but a kind of pollution unique to the modern age--electromagnetic pollution. Today we are surrounded by a jangle of overlapping and jarring frequencies--from power lines to the fridge to the cell phone. It started with the telegraph and progressed to worldwide electricity, then radar, then satellites that disrupt the ionosphere, then ubiquitous Wi-Fi. The most recent addition to this disturbing racket is fifth generation wireless--5G. In The Contagion Myth: Why Viruses (including Coronavirus) are Not the Cause of Disease, bestselling authors Thomas S. Cowan, MD, and Sally Fallon Morell tackle the true causes of COVID-19. On September 26, 2019, 5G wireless was turned on in Wuhan, China (and officially launched November 1) with a grid of about ten thousand antennas--more antennas than exist in the whole United States, all concentrated in one city. A spike in cases occurred on February 13, the same week that Wuhan turned on its 5G network for monitoring traffic. Illness has subsequently followed 5G installation in all the major cities in America. Since the dawn of the human race, medicine men and physicians have wondered about the cause of disease, especially what we call "contagions," numerous people ill with similar symptoms, all at the same time. Does humankind suffer these outbreaks at the hands of an angry god or evil spirit? A disturbance in the atmosphere, a miasma? Do we catch the illness from others or from some outside influence? As the restriction of our freedoms continues, more and more people are wondering whether this is true. Could a packet of RNA fragments, which cannot even be defined as a living organism, cause such havoc? Perhaps something else is involved--something that has upset the balance of nature and made us more susceptible to disease? Perhaps there is no "coronavirus" at all; perhaps, as Pasteur said, "the germ is nothing, the terrain is everything."
---
Sacred and Herbal Healing Beers: The Secrets of Ancient Fermentation By Stephen Harrod Buhner
December 1, 2020
Sacred and Herbal Healing Beers is the first comprehensive book ever written on the sacred aspects of indigenous, historical psychotropic and herbal healing beers of the world.
This unique book includes 120 recipes for ancient and indigenous beers and meads from 31 countries spanning six continents and the most complete evaluation of honey ever published.
---
Sapiens: A Brief History of Humankind by Yuval Noah Harari
November 3, 2020
From a renowned historian comes a groundbreaking narrative of humanity's creation and evolution—a #1 international bestseller—that explores the ways in which biology and history have defined us and enhanced our understanding of what it means to be "human."
One hundred thousand years ago, at least six different species of humans inhabited Earth. Yet today there is only one—homo sapiens. What happened to the others? And what may happen to us?
Most books about the history of humanity pursue either a historical or a biological approach, but Dr. Yuval Noah Harari breaks the mold with this highly original book that begins about 70,000 years ago with the appearance of modern cognition. From examining the role evolving humans have played in the global ecosystem to charting the rise of empires, Sapiens integrates history and science to reconsider accepted narratives, connect past developments with contemporary concerns, and examine specific events within the context of larger ideas.Dr. Harari also compels us to look ahead, because over the last few decades humans have begun to bend laws of natural selection that have governed life for the past four billion years. We are acquiring the ability to design not only the world around us, but also ourselves. Where is this leading us, and what do we want to become?
Featuring 27 photographs, 6 maps, and 25 illustrations/diagrams, this provocative and insightful work is sure to spark debate and is essential reading for aficionados of Jared Diamond, James Gleick, Matt Ridley, Robert Wright, and Sharon Moalem.
---
The Noma Guide to Fermentation by Renee Redzepi & David Zilber
October 6, 2020
At Noma—four times named the world's best restaurant—every dish includes some form of fermentation, whether it's a bright hit of vinegar, a deeply savory miso, an electrifying drop of garum, or the sweet intensity of black garlic. Fermentation is one of the foundations behind Noma's extraordinary flavor profiles.
Now René Redzepi, chef and co-owner of Noma, and David Zilber, the chef who runs the restaurant's acclaimed fermentation lab, share never-before-revealed techniques to creating Noma's extensive pantry of ferments. And they do so with a book conceived specifically to share their knowledge and techniques with home cooks. With more than 500 step-by-step photographs and illustrations, and with every recipe approachably written and meticulously tested, The Noma Guide to Fermentation takes readers far beyond the typical kimchi and sauerkraut to include koji, kombuchas, shoyus, misos, lacto-ferments, vinegars, garums, and black fruits and vegetables. And—perhaps even more important—it shows how to use these game-changing pantry ingredients in more than 100 original recipes.
Fermentation is already building as the most significant new direction in food (and health). With The Noma Guide to Fermentation, it's about to be taken to a whole new level.
---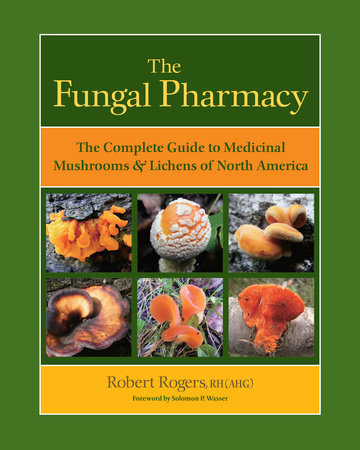 The Fungal Pharmacy -
The Complete Guide to Medicinal Mushrooms & Lichens of North America

by Robert Rogers
September 1, 2020
In The Fungal Pharmacy, noted herbalist Robert Rogers introduces readers to more than 300 species of medicinal mushrooms and lichens found in North America. These fungi, Rogers explains, have the capacity to heal both the body and, through the process of myco-remediation, the planet itself. Throughout the book, he documents their success in optimizing the immune system and treating a wide range of acute and chronic diseases, including cardiovascular, respiratory, and liver problems, blood sugar disorders, cancer, and obesity.
Entries discuss the mushroom or lichen's medicinal traits and properties, including active chemical components, preparation methods (including extracts, essences, and essential oils), and historical as well as modern-day usage. Two hundred full-color photos and thorough descriptions make identification easy for the reader. Rogers also delves into the cultural, religious, and literary significance of each mushroom, featuring fascinating tidbits about each one's etymology and history.
---
Protecting Pollinators: How to Save the Creatures that Feed Our World by Jodi Helmer
August 4, 2020
We should thank a pollinator at every meal. These diminutive creatures fertilize a third of the crops we eat. Yet half of the 200,000 species of pollinators are threatened. Birds, bats, insects, and many other pollinators are disappearing, putting our entire food supply in jeopardy. In North America and Europe, bee populations have already plummeted by more than a third and the population of butterflies has declined 31 percent.
Protecting Pollinators explores why the statistics have become so dire and how they can be reversed.
Jodi Helmer breaks down the latest science on environmental threats and takes readers inside the most promising conservation initiatives. Efforts include famers reducing pesticides, cities creating butterfly highways, volunteers ripping up invasive plants, gardeners planting native flowers, and citizen scientists monitoring migration.
Along with inspiring stories of revival and lessons from failed projects, readers will find practical tips to
get involved. They will also be reminded of the magic of pollinators—not only the iconic monarch and dainty hummingbird, but the drab hawk moth and homely bats that are just as essential. Without pollinators, the world would be a duller, blander place. Helmer shows how we can make sure they are always fluttering, soaring, and buzzing around us.
---
The Nordic Theory of Everything: In Search of a Better Life by Anu Partanen
June 2 and July 14, 2020
A Finnish journalist, now a naturalized American citizen, asks Americans to draw on elements of the Nordic way of life to nurture a fairer, happier, more secure, and less stressful society for themselves and their children.
Moving to America in 2008, Finnish journalist Anu Partanen quickly went from confident, successful professional to wary, self-doubting mess. She found that navigating the basics of everyday life—from buying a cell phone and filing taxes to education and childcare—was much more complicated and stressful than anything she encountered in her homeland. At first, she attributed her crippling anxiety to the difficulty of adapting to a freewheeling new culture. But as she got to know Americans better, she discovered they shared her deep apprehension. To understand why life is so different in the U.S. and Finland, Partanen began to look closely at both.
In The Nordic Theory of Everything, Partanen compares and contrasts life in the United States with life in the Nordic region, focusing on four key relationships—parents and children, men and women, employees and employers, and government and citizens. She debunks criticism that Nordic countries are socialist "nanny states," revealing instead that it is we Americans who are far more enmeshed in unhealthy dependencies than we realize. As Partanen explains step by step, the Nordic approach allows citizens to enjoy more individual freedom and independence than we do.
Partanen wants to open Americans' eyes to how much better things can be—to show her beloved new country what it can learn from her homeland to reinvigorate and fulfill the promise of the American dream—to provide the opportunity to live a healthy, safe, economically secure, upwardly mobile life for everyone. Offering insights, advice, and solutions, The Nordic Theory of Everything makes a convincing argument that we can rebuild our society, rekindle our optimism, and restore true freedom to our relationships and lives.
---
The Invisible Rainbow: A History of Electricity and Life by Arthur Firstenberg
May 5, 2020
Over the last 220 years, society has evolved a universal belief that electricity is 'safe' for humanity and the planet. Scientist and journalist Arthur Firstenberg disrupts this conviction by telling the story of electricity in a way it has never been told before—from an environmental point of view—by detailing the effects that this fundamental societal building block has had on our health and our planet.
In The Invisible Rainbow, Firstenberg traces the history of electricity from the early eighteenth century to the present, making a compelling case that many environmental problems, as well as the major diseases of industrialized civilization—heart disease, diabetes, and cancer—are related to electrical pollution.
---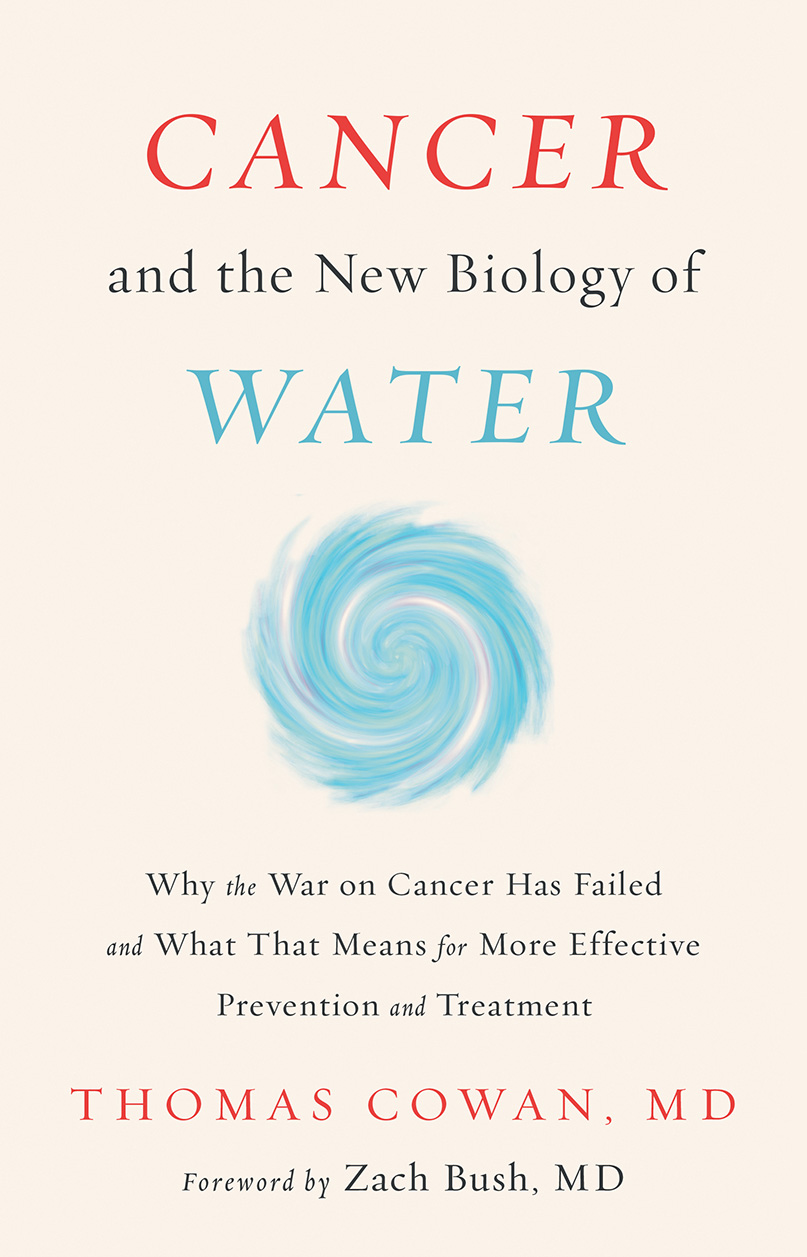 Cancer and the New Biology of Water by Thomas Cowan
April 7, 2020
When President Nixon launched the War on Cancer with the signing of the National Cancer Act of 1971 and the allocation of billions of research dollars, it was amidst a flurry of promises that a cure was within reach. The research establishment was trumpeting the discovery of oncogenes, the genes that supposedly cause cancer. As soon as we identified them and treated cancer patients accordingly, cancer would become a thing of the past.
Fifty years later it's clear that the War on Cancer has failed—despite what the cancer industry wants us to believe. New diagnoses have continued to climb; one in three people in the United States can now expect to battle cancer during their lifetime. For the majority of common cancers, the search for oncogenes has not changed the treatment: We're still treating with the same old triad of removing (surgery), burning out (radiation), or poisoning (chemotherapy).
In Cancer and the New Biology of Water, Thomas Cowan, MD, argues that this failure was inevitable because the oncogene theory is incorrect—or at least incomplete—and based on a flawed concept of biology in which DNA controls our cellular function and therefore our health. Instead, Dr. Cowan tells us, the somatic mutations seen in cancer cells are the result of a cellular deterioration that has little to do with oncogenes, DNA, or even the nucleus. The root cause is metabolic dysfunction that deteriorates the structured water that forms the basis of cytoplasmic—and therefore, cellular—health.
Despite mainstream medicine's failure to bring an end to suffering or deliver on its promises, it remains illegal for physicians to prescribe anything other than the "standard of care" for their cancer patients—no matter how dangerous and ineffective that standard may be—and despite the fact that gentler, more effective, and more promising treatments exist. While Dr. Cowan acknowledges that all of these treatments need more research, Cancer and the New Biology of Water is an impassioned plea from a long-time physician that these promising treatments merit our attention and research dollars and that patients have the right to information, options, and medical freedom in matters of their own life and death.
---
Spiritual Science and Medicine Rudolf Steiner (online)
March 3, 2020
Taking account of modern medical knowledge and practice, and deeply versed in alchemical, Paracelsian, and naturopathic approaches, as well as homeopathy, aroma therapy, and other 'alternative' therapies, Steiner demonstrates, on the basis of his own researches, how a truly integrated whole-person medicine is possible — one that understands the human as a being of body, soul, and spirit; a microcosm in the macrocosm, a mirror of the earth and of the heavens.
Steiner's enthusiasm and familiarity with his subject are in evidence everywhere in this volume. The wealth of insights and the range of topics are staggering — from the meaning of sickness, polarities in the human organism, and the relation of therapy and pathology, to the nature of plant, mineral and animal in relation to the human being. Specific organs (heart, lungs, bladder, kidney, liver, and nervous system) and specific diseases (including cancer, tuberculosis, diabetes, and meningitis) are brought into extraordinary new relationships and interconnections. The whole question of diagnosis, health, and treatment is repeatedly viewed from various points of view.
These twenty lectures of Dr. Steiner's on Spiritual Science and Medicine were given at the request of a number of practicing Doctors in Medicine. Some thirty doctors and students attended. We present this important lecture series here with the kind permission of the Rudolf Steiner Nachlassverwaltung, Dornach, Switzerland. From Bn 312, GA 312.
---
Secrets of the Talking Jaguar: Memoirs from the Living Heart of a Mayan Village by Martin Prechtel
February 4, 2020
Twenty-five years ago, a young musician and painter named Martin Prechtel wandered through the brilliant landscapes of Mexico and Guatemala. Arriving at Santiago Atitlan, a Tzutujil Mayan village on the breathtaking shores of Lake Atitlan, Prechtel met Nicolas Chiviliu Tacaxoy–perhaps the most famous shaman in Tzutujil history–who believed Prechtel was the new student he had asked the gods to provide. For the next thirteen years, Prechtel studied the ancient Tzutujil culture and became a village chief and a famous shaman in his own right.In Secrets of the Talking Jaguar, Prechtel brings to vivid life the sights, sounds, scents, and colors of Santiago Atitlan: its magical personalities, its beauty, its material poverty and spiritual richness, its eight-hundred-year-old rituals juxtaposed with quintessential small-town gossip. The story of his education is a tale filled with enchantment, danger, passion, and hope.
---
Mapping Inner Space: Learning and Teaching Visual Mapping by Nancy Margulies
January 14, 2020
Visual Mapping is an easy-to-learn, straightforward system for generating and organising any ideas. Using a central image, key words, colours, codes and symbols, the process is both fun and fast. For many the traditional style of writing ideas in a linear fashion, using one colour on a lined piece of paper, is habit. Retraining the brain to draw ideas radiating from a central image takes practice and patience, but the benefits are considerable, particularly for students and teachers who like to see the big picture. This second edition includes full colour maps, explores a range of mapping styles and takes a fresh look at the process of learning. Of great value to teachers, trainers, business professionals and anyone wanting to explore and spice up their creativity.
Growing and Marketing Ginseng, Goldenseal and other Woodland Medicinals by Jeanine M. Davis
June 13, 2018
Not all saleable crops are dependent on access to greenhouses or sun-drenched, arable land. Shade-loving medicinal herbs can be successfully cultivated in a forest garden for personal use or as small-scale cash crops. Growing and Marketing Ginseng, Goldenseal, and other Woodland Medicinals is a complete guide to these increasingly popular botanicals, aimed at aspiring and experienced growers alike.
In this fully revised and updated edition, authors Jeanine Davis and W. Scott Persons show how more than a dozen sought-after native species can generate a greater profit on a rugged, otherwise idle woodlot than just about any other legal crop on an equal area of cleared land. With little capital investment but plenty of sweat equity, patience, and common sense, small landowners can preserve and enhance their treed space while simultaneously earning supplemental income. Learn how to establish, grow, harvest, and market:
Popular medicinal roots such as ginseng, goldenseal, and black cohosh;
Other commonly used botanicals including bloodroot, false unicorn, and mayapple. The nutritious wild food, ramps, and valuable ornamental galax.
Packed with budget information, extensive references, and personal stories of successful growers, this invaluable resource will excite and inspire everyone from the home gardener to the full-time farmer.
Dissolving Illusions Disease, Vaccines and the Forgotten History by Suzanne Humphries MD
May 9, 2018
Not too long ago, lethal infections were feared in the Western world. Since that time, many countries have undergone a transformation from disease cesspools to much safer, healthier habitats. Starting in the mid-1800s, there was a steady drop in deaths from all infectious diseases, decreasing to relatively minor levels by the early 1900s. The history of that transformation involves famine, poverty, filth, lost cures, eugenicist doctrine, individual freedoms versus state might, protests and arrests over vaccine refusal, and much more. Today, we are told that medical interventions increased our lifespan, and single-handedly prevented masses of deaths. But is this really true? Dissolving Illusions details facts and figures from long-overlooked medical journals, books, newspapers, and other sources. Using myth-shattering graphs, this book shows that vaccines, antibiotics, and other medical interventions are not responsible for the increase in lifespan and the decline in mortality from infectious diseases. If the medical profession could systematically misinterpret and ignore key historical information, the question must be asked, "What else is ignored and misinterpreted today?" Perhaps the best reason to know our history is so that the worst parts are never repeated.
Braiding Sweetgrass: Indigenous Wisdom, Scientific Knowledge and the Teachings of Plants by Robin Wall Kimmerer
April 11, 2018
Called the work of "a mesmerizing storyteller with deep compassion and memorable prose" ( Publishers Weekly ) and the book that, "anyone interested in natural history, botany, protecting nature, or Native American culture will love," by Library Journal , Braiding Sweetgrass is poised to be a classic of nature writing. As a botanist, Robin Wall Kimmerer asks questions of nature with the tools of science. As a member of the Citizen Potawatomi Nation, she embraces indigenous teachings that consider plants and animals to be our oldest teachers. Kimmerer brings these two lenses of knowledge together to take "us on a journey that is every bit as mythic as it is scientific, as sacred as it is historical, as clever as it is wise" (Elizabeth Gilbert). Drawing on her life as an indigenous scientist, a mother, and a woman, Kimmerer shows how other living beings offer us gifts and lessons, even if we've forgotten how to hear their voices.
Walking on Lava: Selected Works for Uncivilised Times by The Dark Mountain Project
March 14, 2018
The Dark Mountain Project began with a manifesto published in 2009 by two English writers—Dougald Hine and Paul Kingsnorth—who felt that literature was not responding honestly to the crises of our time.
In a world in which the climate is being altered by human activities; in which global ecosystems are being destroyed by the advance of industrial civilization; and in which the dominant economic and cultural assumptions of the West are visibly crumbling, Dark Mountain asked: where are the writers and the artists? Why are the mainstream cultural forms of our society still behaving as if this were the twentieth century—or even the nineteenth?
Dark Mountain's call for writers, thinkers, and artists willing to face the depth of the mess we are in has made it a gathering point for a growing international network. Rooted in place, time, and nature, their work finds a home in the pages of the Dark Mountain books, with two new volumes published every year.
Walking on Lava brings together the best of the first ten volumes, along with the original manifesto. This collection of essays, fiction, poetry, interviews, and artwork introduces The Dark Mountain Project's groundbreaking work to a wider audience in search of 'the hope beyond hope, the paths which lead to the unknown world ahead of us.'
A list of our recommended seasonal books. Hopefully these will help you on your journey towards sustainability the same way they have helped us. Enjoy!
---
Traveler's Joy
Paperback by Juliette de Baïracli Levy
Explore the free wandering life of this enchanting guide by a legendary teacher who lives in tune with the rhythms of nature. Lots of herbal lore.
"This magical book has made me want to shelve my responsibilities and hit the road! The author's enthusiasm and ability to embrace hardship and bounty alike are truly inspirational. I am encouraged to lighten my material load to provide space for the gifts that the simple life provides. Recipes, travel lore, herbal medicine, literary references, and personal observations make Traveler's Joy an enjoyable read."
---
Secrets of the Soil : New Solutions for Restoring Our Planet
Secrets of the Soil tells the fascinating story of the innovative, nontraditional, often surprising things that certain scientists, farmers, and mystics are doing to save our planet from self-destruction - such as using the techniques of Rudolf Steiner's biodynamic agriculture with its reliance on ethereal forces from the planets, Dan Carlson's growth stimulating Sonic Bloom, and rock dust fertilizer to revitalize depleted soils; or gardening with the help of truly amazing new technologies to reverse serious agricultural problems.
---
Radical Homemakers: Reclaiming Domesticity from a Consumer Culture by Shannon Hayes
Mother Nature has shown her hand. Faced with climate change, dwindling resources, and species extinctions, most Americans understand the fundamental steps necessary to solve our global crises-drive less, consume less, increase self-reliance, buy locally, eat locally, rebuild our local communities.
In essence, the great work we face requires rekindling the home fires.Radical Homemakers is about men and women across the U.S. who focus on home and hearth as a political and ecological act, and who have centered their lives around family and community for personal fulfillment and cultural change. It explores what domesticity looks like in an era that has benefited from feminism, where domination and oppression are cast aside and where the choice to stay home is no longer equated with mind-numbing drudgery, economic insecurity, or relentless servitude.
---
The Resilient Farm and Homestead: An Innovative Permaculture and Whole Systems Design Approach
The Resilient Farm and Homestead is for readers ready to not just survive, but thrive in changing, unpredictable times. It offers the tools to develop durable, beautiful, and highly functional human habitat systems anchored by preparation, regeneration, and resiliency. 
Ben Falk is a land designer and site developer whose research farm has drawn national attention. The site is a terraced paradise on a hillside in Vermont that would otherwise be overlooked by conventional farmers as unworkable. Falk's wide array of fruit trees, rice paddies (relatively unheard of in the Northeast), ducks, nuts, and earth-inspired buildings is a hopeful image for the future of regenerative agriculture and modern homesteading.
The book covers nearly every strategy Falk and his team have been testing at the Whole Systems Research Farm over the past decade, as well as experiments from other sites Falk has designed through his off-farm consulting business.
---
1491: New Revelations of the Americas Before Columbus; Charles C Mann; Knopf; 2005
The $50 & Up Underground House Book; Mike Oehler; Mole Publishing; 1981
Agriculture Course: The Birth of the Biodynamic Method; Rudolf Steiner; Rudolf Steiner Press; 2004
1491: New Revelations of the Americas Before Columbus; Charles C Mann; Knopf; 2005
The $50 & Up Underground House Book; Mike Oehler; Mole Publishing; 1981
Agriculture Course: The Birth of the Biodynamic Method; Rudolf Steiner; Rudolf Steiner Press; 2004
Animal, Vegetable, Miracle: A Year of Food Life; Barbara Kingslover; Harper Collins; 2007
The Art of Fermentation: An In-Depth Exploration of Essential Concepts and Processes from Around the World; Sandor Ellix Katz; Chelsea Green; 2012
All Over Creation; Ruth Ozeki; Penguin; 2004
Awakening to Community; Rudolf Steiner; Steiner Books; 1975
Barkskins: A Novel; Annie Proulx; Scribner; 2017
Behaving as if the God in all life mattered; by Machaelle Small Wright; Perelandra; 1997
A Biodynamic Farm; Hugh Lovel; Acres U.S.A.; 2000
The Boy Who Harnessed the Wind: Creating Currents of Electricity and Hope; William Kamkwamba; Harper Collins; 2009
Braiding Sweetgrass: Indigenous Wisdom, Scientific Knowledge and the Teachings of Plants; Robin Wall Kimmerer; Milkweed Editions; 2015
Cancer and the New Biology of Water; Thomas Cowan; Chelsea Green; 2019
The Complete Mushroom Hunter: An Illustrated Guide to Finding, Harvesting, and Enjoying Wild Mushrooms; Gary Lincoff; Quarry Books; 2017
The Conundrum: How Scientific Innovation, Increased Efficiency, and Good Intentions Can Make Our Energy and Climate Problems Worse; David Owen; Riverhead Books; 2012
Cooking with Fire: From Roasting on a Spit to Baking in a Tannur, Rediscovered Techniques and Recipes That Capture the Flavors of Wood-Fired Cooking; Paula Marcoux; Storey Publishing; 2014
Cows Save the Planet: And Other Improbable Ways of Restoring Soil to Heal the Earth; Judith D. Schwartz; Chelsea Green; 2013
The Cure is in The Forest; Dr. Cass Ingram; Knowledge House; 2010
Cure Tooth Decay: Heal and Prevent Cavities with Nutrition; Ramiel Nagel; Golden Child Publishing, Inc; 2012
Deep Nutrition: Why Your Genes Need Traditional Food; Catherine Shanahan, M.D.; Flatiron Books; 2017
Desert or Paradise: Restoring Endangered Landscapes Using Water Management, Including Lake and Pond Construction; Sepp Holzer; Chelsea Green; 2012
Diary of an Early American Boy: Noah Blake 1805; Eric Sloane; Dover Publications; 2004
The Dirty Life: A Memoir of Farming, Food, and Love; Kristin Kimball; Scribner; 2011
Dissolving Illusions; Disease, Vaccines and the Forgotten History; Suzanne Humphries MD; CreateSpace Publishing; 2013
The Doodle Revolution: Unlock the Power to Think Differently; Sunni Brown; Penguin; 2014
Dreaming the Future: Reimagining Civilization in the Age of Nature; Kenny Ausubel; Chelsea Green; 2012
Eaarth: Making a Life on a Tough New Planet; Bill McKibben; Henry Holt and Company; 2010
Eager: The Surprising, Secret Life of Beavers and Why They Matter; Ben Goldfarb; Chelsea Green; 2018
The Earth's Face - Landscape And Its Relation To The Health Of The Soil; Ehrenfried Pfeiffer; London Faber and Faber; 1947
Eating on the Wild Side: The Missing Link to Optimum Health; Jo Robinson; Little Brown and Company; 2014
The Encyclopedia of Country Living, the Original Manual for Living Off the Land and Doing it Yourself; Carla Emery; Sasquatch Books; 2004
Enlivened Rock Powders; Harvey Lisle; Acres USA; 1994
The Findhorn Garden Story; the Findhorn Community; Findhorn Press; 2008
Flight Behavior; Barbara Kingslover; Harper Collins; 2012
Folks, This Aint Normal, a Farmers Advice for Happier Hens, Healthier People and a Better World; Joel Salatin; Center Street; 2011
The Forager's Harvest: A Guide to Identifying, Harvesting, and Preparing Edible Wild Plants; Samuel Thayer; Foragers Harvest; 2006
The Fruit Foragers Companion: Ferments, Desserts, Main Dishes, and More from Your Neighborhood and Beyond; Sara Bir; Chelsea Green; 2018
The Fungal Pharmacy, the Complete Guide to Medicinal Mushrooms & Lichens of North America; Robert Rogers; North Atlantic Books; 2011
Goat Song: A Seasonal Life, A Short History of Herding, and the Art of Making Cheese; Brad Kessler; Scribner; 2010
The Good Life: Helen and Scott Nearing's Sixty Years of Self-Sufficient Living; Helen and Scott Nearing; Shocken; 1990
Good Morning, Beautiful Business: The Unexpected Journey of an Activist Entrepreneur and Local Economy Pioneer; Just Wicks; Chelsea Green; 2013
Harmony: A New Way of Looking at Our World; Charles HRH The Prince of Wales; Harper Collins; 2010
The Healing Effects of Energy Medicine: Memoirs of a Medical Intuitive; Shannon McRae; Quest Books; 2015
Healing Plants: Herbal Remedies from Traditional to Anthroposophical Medicine; Markus Sommer; Floris Books; 2014
The Herbalists Way: The Art and Practice of Healing with Plant Medicines; Nancy Phillips; Chelsea Green; 2005
Holy Shit: Managing Manure to Save Mankind; Gene Logsdon; Chelsea Green; 2010
Honeybee Democracy; Thomas D. Seeley; Princeton University; 2010
How to Know Higher Worlds; Rudolf Steiner; Steiner Books; 1994
How to Move Like A Gardener, Planting and Preparing Medicine From Plants; Deb Soule; Steiner Books; 2013
Human Heart, Cosmic Heart: A Doctors Quest to Understand, Treat, and Prevent Cardiovascular Disease; Dr. Thomas Cowan MD; Chelsea Green; 2016
The Hunger Games Trilogy; Suzanne Collins; Scholastic Press; 2010
Invasive Plant Medicine: The Ecological Benefits and Healing Abilities of Invasives; Timothy Lee Scott; Healing Arts Press; 2010
The Invisible Rainbow: A History of Electricity and Life; Arthur Firstenberg; Chelsea Green; 2020
Just Breathe Out, Using Your Breath to Create a New, Healthier You; Betsy Thomason; Xulon Press; 2017
Learning From the Octopus: How Secrets from Nature Can Help Us Fight Terrorist Attacks, Natural Disasters, and Disease; Rafe Sagarin; Basic Books; 2012
Lesser Beasts: A Snout-to-Tail History of the Humble Pig; Mark Essig; Basic Books; 2015
Life in the Soil: A Guide for Naturalists and Gardeners; James B. Nardi; University of Chicago; 2007
Liliths Brood; Octavia E. Butler; Grand Central; 2000
Maddaddam (Maddaddam Trilogy Book 3); Margaret Atwood; Anchor; 2013
The Man Who Planted Trees; Jean Giono; Shambhala; 2000
Mapping Inner Space: Learning and Teaching Visual Mapping; Nancy Margulies; Corwin; 2001
Meat: A Benign Extravagance; Simon Fairlie; Permanent Publications; 2011
Microgreens: A Guide to Growing Nutrient- Packed Greens; Eric Franks; Gibbs Smith; 2009
A Modern Quest for the Spirit; Ehrenfried Pfeiffer; Mercury Press; 2010
Mycelium Running: How Mushrooms Can Help Save the World; Paul Stamets; Ten Speed Press; 2005
The Medicinal Herb Grower: A Guide For Cultivating Plants That Heal: Volume 1; Richo Cech; Horizon Herbs; 2009
Mycophilia: Revelations from the Weird World of Mushrooms; Eugenia Bone; Rodale Books; 2013
Natural Beekeeping: Organic Approaches to Modern Apiculture, 2nd Edition; Ross Conrad; Chelsea Green; 2013
The New Village Green, Living Light, Living Local, Living Large; Stephen Morris; New Society; 2007
The Noma Guide to Fermentation, Including koji, kombuchas, shoyus, misos, vinegars, garums, lacto-ferments, and black fruits and vegetables; Rene Redzepi and David Zilber; Artisan; 2018
The Nordic Theory of Everything: In Search of a Better Life; Anu Partanen; Harper; 2016
The North American Maria Thun Biodynamic 2017 Calendar; Matthias Thun; Floris Books; 2017
Nourishing Broth: An Old-Fashioned Remedy for the Modern World; Sally Fallon Morell; Grand Central Publishing; 2014
Nourishing Diets: How Paleo, Ancestral and Traditional Peoples Really Ate; Sally Fallon Morell; Grand Central Publishing; 2018
Oil and Honey: The Education of an Unlikely Activist; Bill McKibben; Times Books; 2013
Oryx and the Crake (MaddAddam Trilogy Book 1); Margaret Atwood; Anchor; 2004
The Overstory; Richard Powers; W. W. Norton & Company; 2019
Paradise Lot: Two Plant Geeks, One-Tenth of an Acre, and the Making of an Edible Garden Oasis in the City; Eric Toensmeier and Jonathan Bates; Chelsea Green; 2013
In Partnership with Nature; Jochen Bockemühl; Steiner Books; 1981
Permaculture: A Designers Manual; Bill Mollison; Ten Speed; 1997
Permaculture: A Practical Guide to Small-Scale, Integrative Farming and Gardening; Sepp Holzer; Chelsea Green; 2011
The Permaculture Handbook: Garden Farming for Town and Country; Peter Bane; New Society Publishers; 2012
Protecting Pollinators: How to Save the Creatures that Feed Our World; Jodi Helmer; Island Press; 2019
Rebuilding the Foodshed: How to Create Local, Sustainable, and Secure Food Systems; Philip Ackerman-Leist; Chelsea Green; 2013
Reinventing Community: Stories from the Walkways of Cohousing; David Wann; Fulcrum; 2005
Sacred and Herbal Healing Beers: The Secrets of Ancient Fermentation; Stephen Harrod Buhner; Brewers Publications; 1998
Sapiens: A Brief History of Humankind; Yuval Noah Harari; Harper; 2015
Secrets of the Talking Jaguar: Memoirs from the Living Heart of a Mayan Village; Martin Prechtel; Penguin; 1999
Seedtime: On the History, Husbandry, Politics and promise of Seeds; Scott Chaskey; Rodale Books; 2014
Seaweed: Nature's Secret to Balancing Your Metabolism, Preventing Disease, and Revitalizing Body & Mind; Valerie Cooksley; Harry N. Abrams; 2007
Secrets of the Soil: New Solutions for Restoring Our Planet; Peter Tompkins; Harper & Row; 1989
Silent Spring: The Classic That Launched the Environmental Movement; Rachel Carson; Houghton Mifflin; 1962
The Soul of Money: Reclaiming the Wealth of Our Inner Resources; Lynne Twist; W. W. Norton & Company; 2006
The Spirit Level: Why greater Economy Makes Societies Stronger; Kate Pickett and Richard Wilkinson; Bloomsbury; 2011
Spiritual Science and Medicine; Rudolf Steiner; The Rudolph Steiner Publishing Co.; 1948
A Spring Without Bees: How Colony Collapse Disorder Has Endangered Our Food Supply; Michael Schacker; Lyons Press; 2008
Stalking the Wild Asparagus; Euell Gibbons; A.C. Hood; 1987
Start Here Now: An Open-Hearted Guide to the Path and Practice of Meditation; Susan Piver; Shambhala; 2015
Stella Natura 2015 Calendar: Working with Cosmic Rhythms, Biodynamic Planting Calendar
Sherry Wildfeuer; Steiner Books; 2015
Stella Natura 2016 Calendar: Working with Cosmic Rhythms, Biodynamic Planting Calendar; Sherry Wildfeuer; Steiner Books; 2016
Stella Natura 2017 Calendar: Working with Cosmic Rhythms, Biodynamic Planting Calendar; Sherry Wildfeuer; Steiner Books; 2017
The Superorganism: The Beauty, Elegance, and Strangeness of Insect Societies; Bert Holldobler and Edward O. Wilson; W. W. Norton & Company; 2008
The Sweetness of a Simple Life: Tips for Healthier, Happier and Kinder Living from a Visionary Natural Scientist; Diana Beresford- Kroeger; Vintage Canada; 2015
Switch: How to Change Things When Change is Hard; Chip Heath; Crown; 2010
The Systems View of Life: A Unifying Vision; Fritjof Capra and Pier Luigi Luisi; Cambridge University; 2016
Tartine Book No. 3: Modern Ancient Classic Whole; Chad Robertson; Chronicle Books; 2013
Theory U: Leading from the Future as it Emerges; C. Otto Scarmer; Berrett-Koehler; 2009
The Transition Handbook: From Oil Dependency to Local Resilience; Rob Hopkins; Green Books; 2008
Tree Crops: A Permanent Agriculture; J. Russel Smith; Orchard Innovations; 2019
Two Winters in a Tipi: My Search For the Soul of the Forest; Mark Warren; Lyons Press; 2012
Understanding Roots: Discover How to Make Your Garden Flourish; Robert Kourik; Metamorphic Press; 2015
The Unsettling of America: Culture & Agriculture; Wendell Berry; Counterpoint; 1996
Upstream: Selected Essays; Mary Oliver; Penguin Press; 2016
The Urban Homestead: Your Guide to Self-Sufficient Living in the Heart of the City; Kelly Coyne; Process Media; 2008
Vaccines, Autoimmunity, and the Changing Nature of Childhood Illness; Dr. Thomas Cowan MD; Chelsea Green; 2018
The Weather Detective: Rediscovering Natures Secret Signs; Peter Wohlleben; Dutton; 2018
When the Killing's Done: A Novel; T.C. Boyle; Penguin Books; 2012
Where Our Food Comes From: Retracing Nikolay Vavilovs Quest to End Famine; Gary Paul Nabhan; Island Press; 2009
Whoever Tells the Best Story Wins: How to Use Your Own Stories to Communicate with Power and Impact; Annette Simmons; AMACOM; 2007
The Winter Harvest Handbook: Year Round Vegetable Production Using Deep-Organic Techniques and Unheated Greenhouses; Eliot Coleman; Chelsea Green; 2009
World Made By Hand: A Novel; James Howard Kuntsler; Grove Press; 2009
The Year of the Flood (MaddAddam Trilogy Book 2); Margaret Atwood; Anchor; 2010