Want to learn about permaculture, growing herbs, starting a farm? Then join us each month to discuss a new book based on sustainable agriculture, food and more. Tea, kombucha, and local food are always provided.  We hope to see you soon!
Meetings are the first Tuesday of every month at 7pm in Westwood NJ.
---
Sacred and Herbal Healing Beers: The Secrets of Ancient Fermentation By Stephen Harrod Buhner
December 1, 2020
Sacred and Herbal Healing Beers is the first comprehensive book ever written on the sacred aspects of indigenous, historical psychotropic and herbal healing beers of the world.
This unique book includes 120 recipes for ancient and indigenous beers and meads from 31 countries spanning six continents and the most complete evaluation of honey ever published.
---
Sapiens: A Brief History of Humankind by Yuval Noah Harari
November 3, 2020
From a renowned historian comes a groundbreaking narrative of humanity's creation and evolution—a #1 international bestseller—that explores the ways in which biology and history have defined us and enhanced our understanding of what it means to be "human."
One hundred thousand years ago, at least six different species of humans inhabited Earth. Yet today there is only one—homo sapiens. What happened to the others? And what may happen to us?
Most books about the history of humanity pursue either a historical or a biological approach, but Dr. Yuval Noah Harari breaks the mold with this highly original book that begins about 70,000 years ago with the appearance of modern cognition. From examining the role evolving humans have played in the global ecosystem to charting the rise of empires, Sapiens integrates history and science to reconsider accepted narratives, connect past developments with contemporary concerns, and examine specific events within the context of larger ideas.Dr. Harari also compels us to look ahead, because over the last few decades humans have begun to bend laws of natural selection that have governed life for the past four billion years. We are acquiring the ability to design not only the world around us, but also ourselves. Where is this leading us, and what do we want to become?
Featuring 27 photographs, 6 maps, and 25 illustrations/diagrams, this provocative and insightful work is sure to spark debate and is essential reading for aficionados of Jared Diamond, James Gleick, Matt Ridley, Robert Wright, and Sharon Moalem.
---

The Noma Guide to Fermentation: Including koji, kombuchas, shoyus, misos, vinegars, garums, lacto-ferments, and black fruits and vegetables by Rene Redzepi, David Zilber
October 6, 2020
At Noma—four times named the world's best restaurant—every dish includes some form of fermentation, whether it's a bright hit of vinegar, a deeply savory miso, an electrifying drop of garum, or the sweet intensity of black garlic. Fermentation is one of the foundations behind Noma's extraordinary flavor profiles.
Now René Redzepi, chef and co-owner of Noma, and David Zilber, the chef who runs the restaurant's acclaimed fermentation lab, share never-before-revealed techniques to creating Noma's extensive pantry of ferments. And they do so with a book conceived specifically to share their knowledge and techniques with home cooks. With more than 500 step-by-step photographs and illustrations, and with every recipe approachably written and meticulously tested, The Noma Guide to Fermentation takes readers far beyond the typical kimchi and sauerkraut to include koji, kombuchas, shoyus, misos, lacto-ferments, vinegars, garums, and black fruits and vegetables. And—perhaps even more important—it shows how to use these game-changing pantry ingredients in more than 100 original recipes.
Fermentation is already building as the most significant new direction in food (and health). With The Noma Guide to Fermentation, it's about to be taken to a whole new level.
---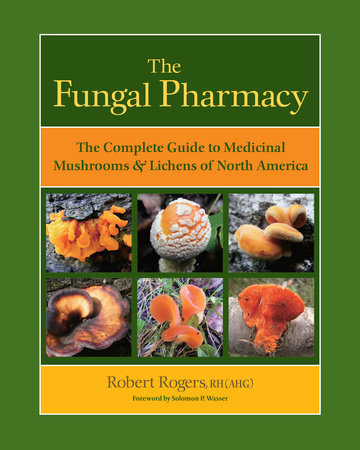 The Fungal Pharmacy -
The Complete Guide to Medicinal Mushrooms & Lichens of North America

by Robert Rogers
September 1, 2020
In The Fungal Pharmacy, noted herbalist Robert Rogers introduces readers to more than 300 species of medicinal mushrooms and lichens found in North America. These fungi, Rogers explains, have the capacity to heal both the body and, through the process of myco-remediation, the planet itself. Throughout the book, he documents their success in optimizing the immune system and treating a wide range of acute and chronic diseases, including cardiovascular, respiratory, and liver problems, blood sugar disorders, cancer, and obesity.
Entries discuss the mushroom or lichen's medicinal traits and properties, including active chemical components, preparation methods (including extracts, essences, and essential oils), and historical as well as modern-day usage. Two hundred full-color photos and thorough descriptions make identification easy for the reader. Rogers also delves into the cultural, religious, and literary significance of each mushroom, featuring fascinating tidbits about each one's etymology and history.
---
Protecting Pollinators: How to Save the Creatures that Feed Our World by Jodi Helmer
August 4, 2020
We should thank a pollinator at every meal. These diminutive creatures fertilize a third of the crops we eat. Yet half of the 200,000 species of pollinators are threatened. Birds, bats, insects, and many other pollinators are disappearing, putting our entire food supply in jeopardy. In North America and Europe, bee populations have already plummeted by more than a third and the population of butterflies has declined 31 percent.
Protecting Pollinators explores why the statistics have become so dire and how they can be reversed.
Jodi Helmer breaks down the latest science on environmental threats and takes readers inside the most promising conservation initiatives. Efforts include famers reducing pesticides, cities creating butterfly highways, volunteers ripping up invasive plants, gardeners planting native flowers, and citizen scientists monitoring migration.
Along with inspiring stories of revival and lessons from failed projects, readers will find practical tips to
get involved. They will also be reminded of the magic of pollinators—not only the iconic monarch and dainty hummingbird, but the drab hawk moth and homely bats that are just as essential. Without pollinators, the world would be a duller, blander place. Helmer shows how we can make sure they are always fluttering, soaring, and buzzing around us.
---
The Nordic Theory of Everything: In Search of a Better Life by Anu Partanen
June 2 and July 14, 2020
A Finnish journalist, now a naturalized American citizen, asks Americans to draw on elements of the Nordic way of life to nurture a fairer, happier, more secure, and less stressful society for themselves and their children.
Moving to America in 2008, Finnish journalist Anu Partanen quickly went from confident, successful professional to wary, self-doubting mess. She found that navigating the basics of everyday life—from buying a cell phone and filing taxes to education and childcare—was much more complicated and stressful than anything she encountered in her homeland. At first, she attributed her crippling anxiety to the difficulty of adapting to a freewheeling new culture. But as she got to know Americans better, she discovered they shared her deep apprehension. To understand why life is so different in the U.S. and Finland, Partanen began to look closely at both.
In The Nordic Theory of Everything, Partanen compares and contrasts life in the United States with life in the Nordic region, focusing on four key relationships—parents and children, men and women, employees and employers, and government and citizens. She debunks criticism that Nordic countries are socialist "nanny states," revealing instead that it is we Americans who are far more enmeshed in unhealthy dependencies than we realize. As Partanen explains step by step, the Nordic approach allows citizens to enjoy more individual freedom and independence than we do.
Partanen wants to open Americans' eyes to how much better things can be—to show her beloved new country what it can learn from her homeland to reinvigorate and fulfill the promise of the American dream—to provide the opportunity to live a healthy, safe, economically secure, upwardly mobile life for everyone. Offering insights, advice, and solutions, The Nordic Theory of Everything makes a convincing argument that we can rebuild our society, rekindle our optimism, and restore true freedom to our relationships and lives.
---
The Invisible Rainbow: A History of Electricity and Life by Arthur Firstenberg
May 5, 2020
Over the last 220 years, society has evolved a universal belief that electricity is 'safe' for humanity and the planet. Scientist and journalist Arthur Firstenberg disrupts this conviction by telling the story of electricity in a way it has never been told before—from an environmental point of view—by detailing the effects that this fundamental societal building block has had on our health and our planet.
In The Invisible Rainbow, Firstenberg traces the history of electricity from the early eighteenth century to the present, making a compelling case that many environmental problems, as well as the major diseases of industrialized civilization—heart disease, diabetes, and cancer—are related to electrical pollution.
---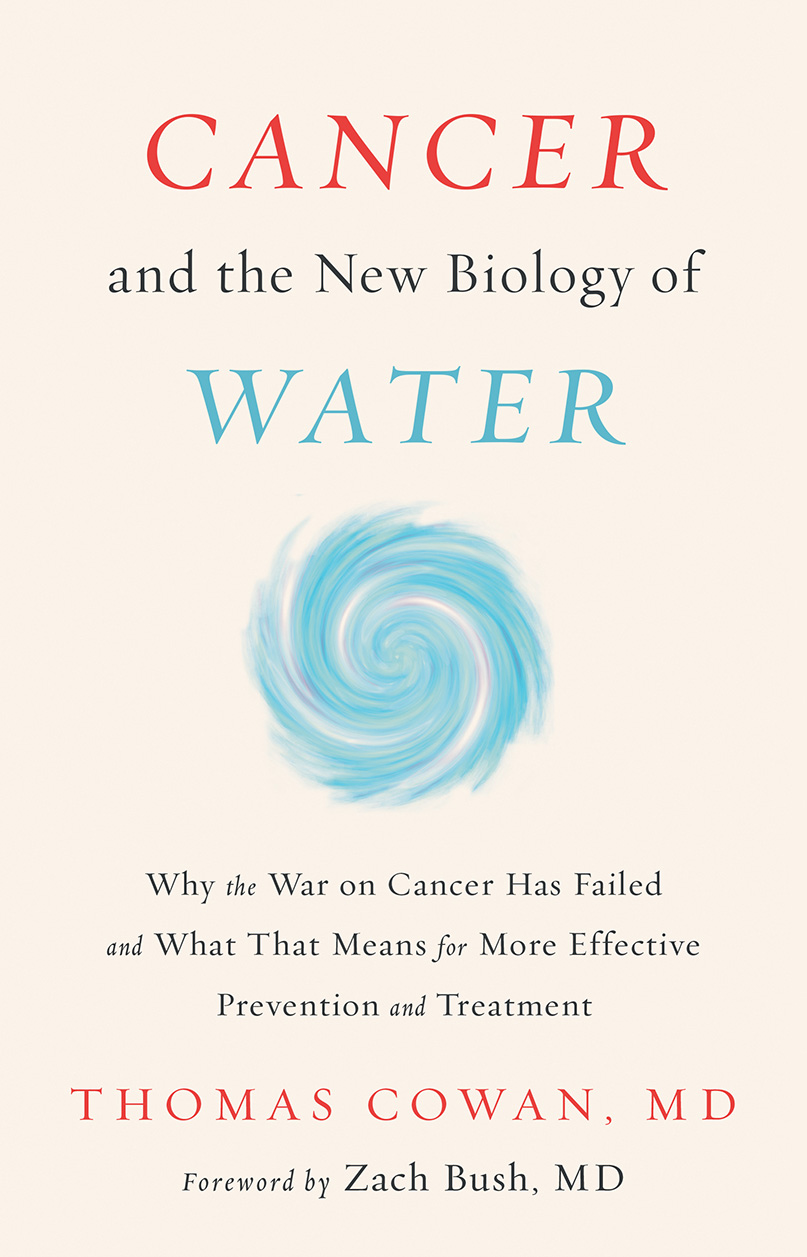 Cancer and the New Biology of Water by Thomas Cowan
April 7, 2020
When President Nixon launched the War on Cancer with the signing of the National Cancer Act of 1971 and the allocation of billions of research dollars, it was amidst a flurry of promises that a cure was within reach. The research establishment was trumpeting the discovery of oncogenes, the genes that supposedly cause cancer. As soon as we identified them and treated cancer patients accordingly, cancer would become a thing of the past.
Fifty years later it's clear that the War on Cancer has failed—despite what the cancer industry wants us to believe. New diagnoses have continued to climb; one in three people in the United States can now expect to battle cancer during their lifetime. For the majority of common cancers, the search for oncogenes has not changed the treatment: We're still treating with the same old triad of removing (surgery), burning out (radiation), or poisoning (chemotherapy).
In Cancer and the New Biology of Water, Thomas Cowan, MD, argues that this failure was inevitable because the oncogene theory is incorrect—or at least incomplete—and based on a flawed concept of biology in which DNA controls our cellular function and therefore our health. Instead, Dr. Cowan tells us, the somatic mutations seen in cancer cells are the result of a cellular deterioration that has little to do with oncogenes, DNA, or even the nucleus. The root cause is metabolic dysfunction that deteriorates the structured water that forms the basis of cytoplasmic—and therefore, cellular—health.
Despite mainstream medicine's failure to bring an end to suffering or deliver on its promises, it remains illegal for physicians to prescribe anything other than the "standard of care" for their cancer patients—no matter how dangerous and ineffective that standard may be—and despite the fact that gentler, more effective, and more promising treatments exist. While Dr. Cowan acknowledges that all of these treatments need more research, Cancer and the New Biology of Water is an impassioned plea from a long-time physician that these promising treatments merit our attention and research dollars and that patients have the right to information, options, and medical freedom in matters of their own life and death.
---
Spiritual Science and Medicine Rudolf Steiner (online)
March 3, 2020
Taking account of modern medical knowledge and practice, and deeply versed in alchemical, Paracelsian, and naturopathic approaches, as well as homeopathy, aroma therapy, and other 'alternative' therapies, Steiner demonstrates, on the basis of his own researches, how a truly integrated whole-person medicine is possible — one that understands the human as a being of body, soul, and spirit; a microcosm in the macrocosm, a mirror of the earth and of the heavens.
Steiner's enthusiasm and familiarity with his subject are in evidence everywhere in this volume. The wealth of insights and the range of topics are staggering — from the meaning of sickness, polarities in the human organism, and the relation of therapy and pathology, to the nature of plant, mineral and animal in relation to the human being. Specific organs (heart, lungs, bladder, kidney, liver, and nervous system) and specific diseases (including cancer, tuberculosis, diabetes, and meningitis) are brought into extraordinary new relationships and interconnections. The whole question of diagnosis, health, and treatment is repeatedly viewed from various points of view.
These twenty lectures of Dr. Steiner's on Spiritual Science and Medicine were given at the request of a number of practicing Doctors in Medicine. Some thirty doctors and students attended. We present this important lecture series here with the kind permission of the Rudolf Steiner Nachlassverwaltung, Dornach, Switzerland. From Bn 312, GA 312.
---
Secrets of the Talking Jaguar: Memoirs from the Living Heart of a Mayan Village by Martin Prechtel
February 4, 2020
Twenty-five years ago, a young musician and painter named Martin Prechtel wandered through the brilliant landscapes of Mexico and Guatemala. Arriving at Santiago Atitlan, a Tzutujil Mayan village on the breathtaking shores of Lake Atitlan, Prechtel met Nicolas Chiviliu Tacaxoy–perhaps the most famous shaman in Tzutujil history–who believed Prechtel was the new student he had asked the gods to provide. For the next thirteen years, Prechtel studied the ancient Tzutujil culture and became a village chief and a famous shaman in his own right.In Secrets of the Talking Jaguar, Prechtel brings to vivid life the sights, sounds, scents, and colors of Santiago Atitlan: its magical personalities, its beauty, its material poverty and spiritual richness, its eight-hundred-year-old rituals juxtaposed with quintessential small-town gossip. The story of his education is a tale filled with enchantment, danger, passion, and hope.
---
Mapping Inner Space: Learning and Teaching Visual Mapping by Nancy Margulies
January 14, 2020
Visual Mapping is an easy-to-learn, straightforward system for generating and organising any ideas. Using a central image, key words, colours, codes and symbols, the process is both fun and fast. For many the traditional style of writing ideas in a linear fashion, using one colour on a lined piece of paper, is habit. Retraining the brain to draw ideas radiating from a central image takes practice and patience, but the benefits are considerable, particularly for students and teachers who like to see the big picture. This second edition includes full colour maps, explores a range of mapping styles and takes a fresh look at the process of learning. Of great value to teachers, trainers, business professionals and anyone wanting to explore and spice up their creativity.
Growing and Marketing Ginseng, Goldenseal and other Woodland Medicinals by Jeanine M. Davis
June 13, 2018
Not all saleable crops are dependent on access to greenhouses or sun-drenched, arable land. Shade-loving medicinal herbs can be successfully cultivated in a forest garden for personal use or as small-scale cash crops. Growing and Marketing Ginseng, Goldenseal, and other Woodland Medicinals is a complete guide to these increasingly popular botanicals, aimed at aspiring and experienced growers alike.
In this fully revised and updated edition, authors Jeanine Davis and W. Scott Persons show how more than a dozen sought-after native species can generate a greater profit on a rugged, otherwise idle woodlot than just about any other legal crop on an equal area of cleared land. With little capital investment but plenty of sweat equity, patience, and common sense, small landowners can preserve and enhance their treed space while simultaneously earning supplemental income. Learn how to establish, grow, harvest, and market:
Popular medicinal roots such as ginseng, goldenseal, and black cohosh;
Other commonly used botanicals including bloodroot, false unicorn, and mayapple. The nutritious wild food, ramps, and valuable ornamental galax.
Packed with budget information, extensive references, and personal stories of successful growers, this invaluable resource will excite and inspire everyone from the home gardener to the full-time farmer.
Dissolving Illusions Disease, Vaccines and the Forgotten History by Suzanne Humphries MD
May 9, 2018
Not too long ago, lethal infections were feared in the Western world. Since that time, many countries have undergone a transformation from disease cesspools to much safer, healthier habitats. Starting in the mid-1800s, there was a steady drop in deaths from all infectious diseases, decreasing to relatively minor levels by the early 1900s. The history of that transformation involves famine, poverty, filth, lost cures, eugenicist doctrine, individual freedoms versus state might, protests and arrests over vaccine refusal, and much more. Today, we are told that medical interventions increased our lifespan, and single-handedly prevented masses of deaths. But is this really true? Dissolving Illusions details facts and figures from long-overlooked medical journals, books, newspapers, and other sources. Using myth-shattering graphs, this book shows that vaccines, antibiotics, and other medical interventions are not responsible for the increase in lifespan and the decline in mortality from infectious diseases. If the medical profession could systematically misinterpret and ignore key historical information, the question must be asked, "What else is ignored and misinterpreted today?" Perhaps the best reason to know our history is so that the worst parts are never repeated.
Braiding Sweetgrass: Indigenous Wisdom, Scientific Knowledge and the Teachings of Plants by Robin Wall Kimmerer
April 11, 2018
Called the work of "a mesmerizing storyteller with deep compassion and memorable prose" ( Publishers Weekly ) and the book that, "anyone interested in natural history, botany, protecting nature, or Native American culture will love," by Library Journal , Braiding Sweetgrass is poised to be a classic of nature writing. As a botanist, Robin Wall Kimmerer asks questions of nature with the tools of science. As a member of the Citizen Potawatomi Nation, she embraces indigenous teachings that consider plants and animals to be our oldest teachers. Kimmerer brings these two lenses of knowledge together to take "us on a journey that is every bit as mythic as it is scientific, as sacred as it is historical, as clever as it is wise" (Elizabeth Gilbert). Drawing on her life as an indigenous scientist, a mother, and a woman, Kimmerer shows how other living beings offer us gifts and lessons, even if we've forgotten how to hear their voices.
Walking on Lava: Selected Works for Uncivilised Times by The Dark Mountain Project
March 14, 2018
The Dark Mountain Project began with a manifesto published in 2009 by two English writers—Dougald Hine and Paul Kingsnorth—who felt that literature was not responding honestly to the crises of our time.
In a world in which the climate is being altered by human activities; in which global ecosystems are being destroyed by the advance of industrial civilization; and in which the dominant economic and cultural assumptions of the West are visibly crumbling, Dark Mountain asked: where are the writers and the artists? Why are the mainstream cultural forms of our society still behaving as if this were the twentieth century—or even the nineteenth?
Dark Mountain's call for writers, thinkers, and artists willing to face the depth of the mess we are in has made it a gathering point for a growing international network. Rooted in place, time, and nature, their work finds a home in the pages of the Dark Mountain books, with two new volumes published every year.
Walking on Lava brings together the best of the first ten volumes, along with the original manifesto. This collection of essays, fiction, poetry, interviews, and artwork introduces The Dark Mountain Project's groundbreaking work to a wider audience in search of 'the hope beyond hope, the paths which lead to the unknown world ahead of us.'
Edible Forest Gardens: Ecological Vision, Theory For Temperate Climate Permaculture by Dave Jacke and Eric Toensmeier
Edible Forest Gardens is a groundbreaking two-volume work that spells out and explores the key concepts of forest ecology and applies them to the needs of natural gardeners in temperate climates. Volume I lays out the vision of the forest garden and explains the basic ecological principles that make it work. In Volume II, Dave Jacke and Eric Toensmeier move on to practical considerations:concrete ways to design, establish, and maintain your own forest garden. Along the way, they present case studies and examples, as well as tables, illustrations, and a uniquely valuable "plant matrix" that lists hundreds of the best edible and useful species.Taken together, the two volumes of Edible Forest Gardens offer an advanced course in ecological gardening–one that will forever change the way you look at plants and your environment.
The Urban Homestead: Your Guide to Self-Sufficient Living in the Heart of the City by Kelly Coyne and Erik Knutzen
This celebrated, essential handbook shows how to grow and preserve your own food, clean your house without toxins, raise chickens, gain energy independence, and more. Step-by-step projects, tips, and anecdotes will help get you started homesteading immediately. The Urban Homestead is also a guidebook to the larger movement and will point you to the best books and Internet resources on self-sufficiency topics.Written by city dwellers for city dwellers, this copiously illustrated, two-color instruction book proposes a paradigm shift that will improve our lives, our community, and our planet. By growing our own food and harnessing natural energy, we are planting seeds for the future of our cities.Learn how to: Grow food on a patio or balcony, Preserve or ferment food and make yogurt and cheese, Compost with worms, Keep city chickens, Divert your greywater to your garden, clean your house without toxins, Guerilla garden in public spaces, Create the modern homestead of your dreams.
Folks, This Ain't Normal: A Farmer's Advice for Happier Hens, Healthier People, and a Better World by Joel Salatin
From farmer Joel Salatin's point of view, life in the 21st century just ain't normal. In FOLKS, THIS AIN'T NORMAL, he discusses how far removed we are from the simple, sustainable joy that comes from living close to the land and the people we love. Salatin has many thoughts on what normal is and shares practical and philosophical ideas for changing our lives in small ways that have a big impact.Salatin, hailed by the New York Times as "Virginia's most multifaceted agrarian since Thomas Jefferson [and] the high priest of the pasture" and profiled in the Academy Award nominated documentary Food, Inc. and the bestselling book The Omnivore's Dilemma, understands what food should be: Wholesome, seasonal, raised naturally, procured locally, prepared lovingly, and eaten with a profound reverence for the circle of life. And his message doesn't stop there. From child-rearing to creating quality family time, to respecting the environment, Salatin writes with a wicked sense of humor and true storyteller's knack for the revealing anecdote.Salatin's crucial message and distinctive voice-practical, provocative, scientific, and down-home philosophical in equal measure-make FOLKS, THIS AIN'T NORMAL a must-read book.
Back to Basics: How to Learn and Enjoy Traditional American Skills (Second Edition) by Reader's Digest
"Voluntary simplicity" has become a catchphrase for what seems to be a yearning for a simpler, more self-sufficient, and economical way of living in the late 20th century. This book, first published in 1981 and recently updated, was probably many folks' first in-depth exposure to the idea of a simpler life, making things by hand, and enjoying a stronger sense of control over personal budgets, home projects, and lifestyles. Hundreds of projects are listed, illustrated in step-by-step diagrams and instructions: growing and preserving your own food, converting trees to lumber and building a home from it, traditional crafts and homesteading skills, and having fun with recreational activities like camping, fishing, and folk dancing without spending a lot of money. This book will have you dreaming and planning from the first page!